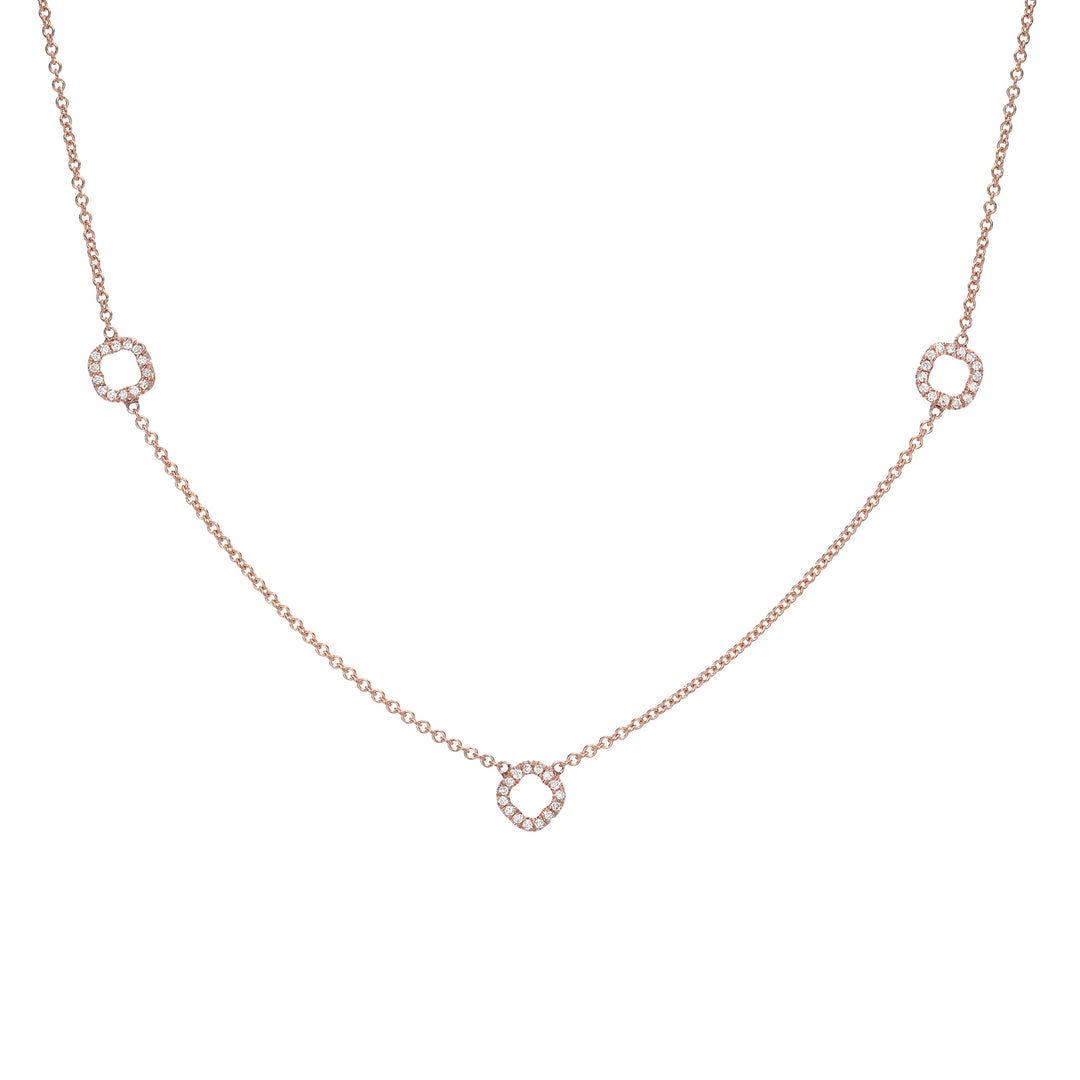 Edward Avedis Astra Poche Layer III Petit
Born from our Astra collection the Astra Poche Layer necklace has 3 small size Astra halos in 18k rose gold with diamonds along each one totaling 0.19ctw.
**All of our designs are handmade. Each piece is unique and you can expect slight variations in the shade, hue, carat weight, and tint of the color of the stones from what you see in these images. 
**Please contact us directly at bespoke@edwardavedis.com to discuss any chain length options that are not listed above.